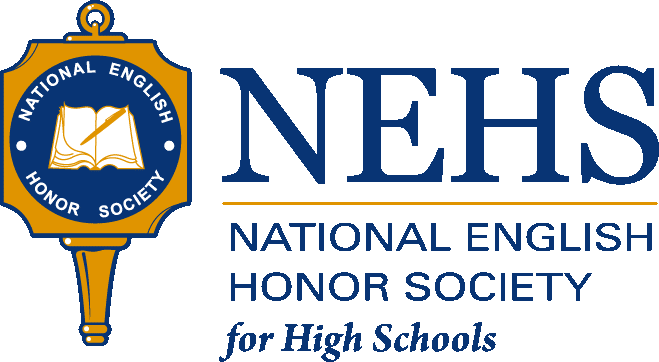 1. After the first marking period grades are entered, the advisors are provided with a list of Juniors and Seniors who have achieved an overall English Grade Point Average of 3.5 or higher. The grades in the calculation do NOT include elective classes, only the grade from the English course that counts toward graduation.

2. The list is narrowed by removing any student who received a grade lower than a B. We understand that a 78 one year and a 98 the next would be an 88 average, but a 78 falls below the National Standards.

3. Application invitations are then delivered to students who meet these first sets of standards.

4. The list is then narrowed by excluding students with discipline issues.

5. Applications are then reviewed by the Faculty Committee.

We are interested in applicants who have diverse backgrounds and participate in a variety of activities, whether they are school-sponsored or community-sponsored. We acknowledge that a job is also an activity. We invite students of all educational levels, who are juniors and seniors in good standing.