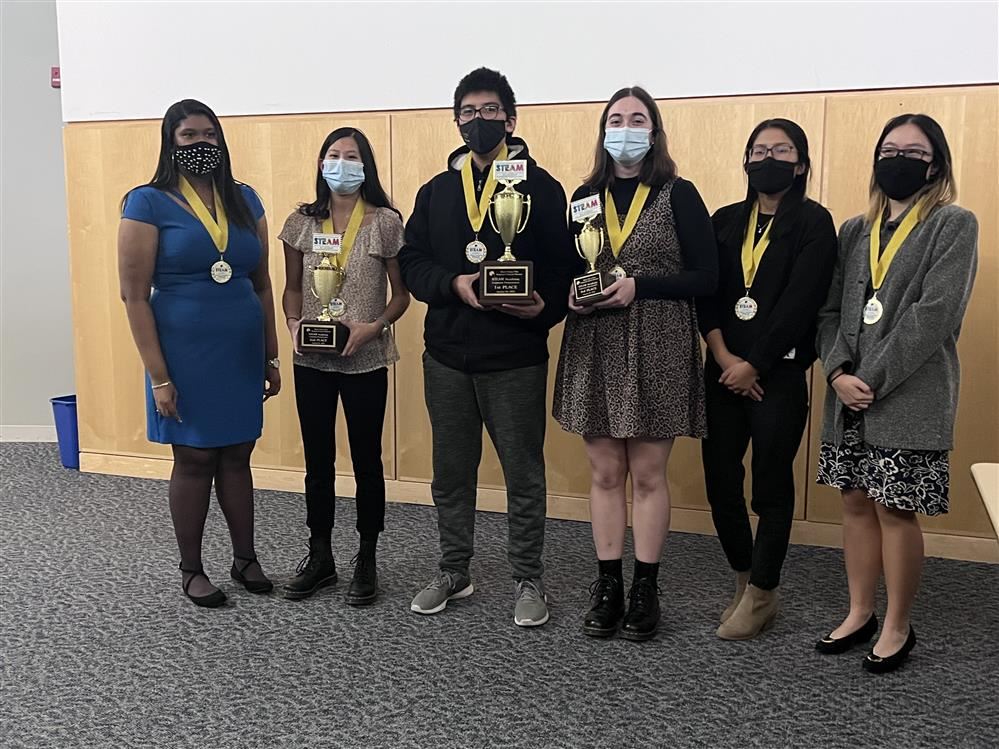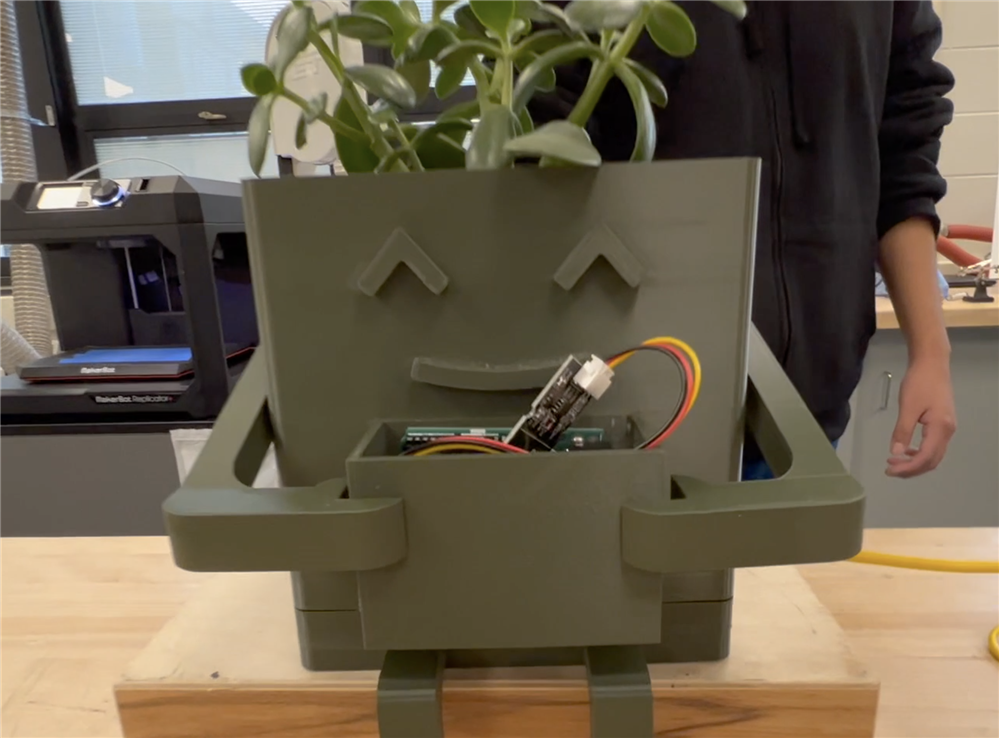 FIRST PLACE!

JAIME HERNANDEZ - HERBAGE20

Check out Jaime's website here: https://jhernandez006.wixsite.com/website

Many of us like the idea of having plants around the house and there's a good chance you already have some around. The tough part is keeping all the plants alive. Herbage20 is designed to solve that problem. It's a fun, quirky-looking potted plant that uses a microcontroller and moisture sensor to provide you with real-time data that shows the moisture content of your soil, so you won't ever be drowning your plants or drying them out from lack of water!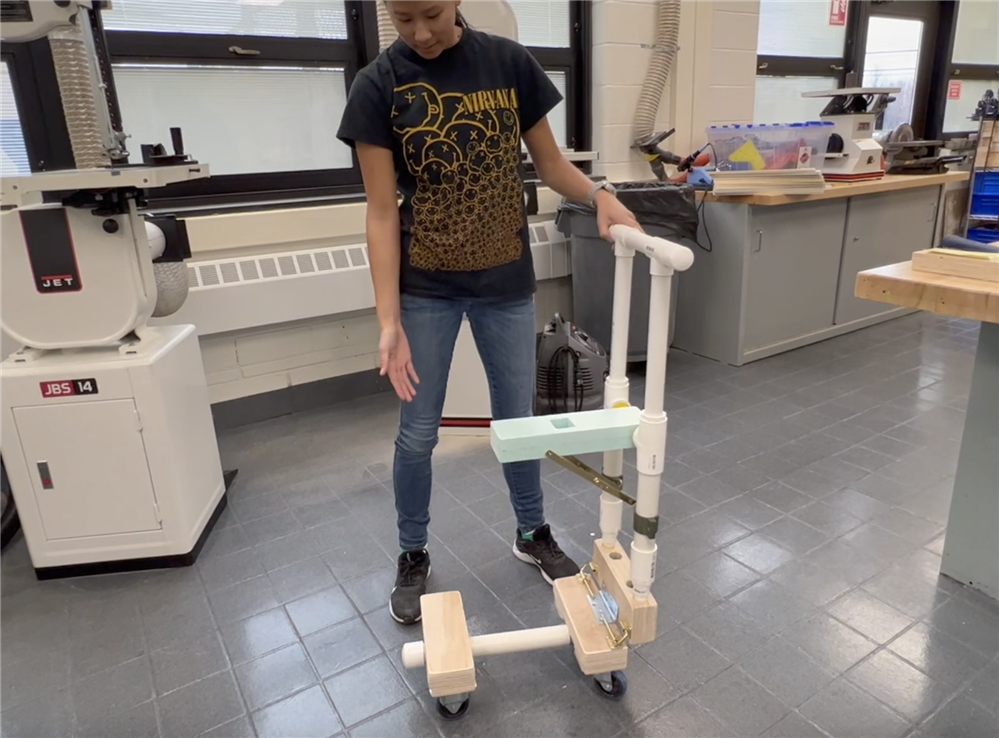 SECOND PLACE!

KATRINA MILLS - STEP IT UP

Check out Katrina's website here: https://kmills588.wixsite.com/website/science

Katrina's grandmother has been in a wheelchair most of Katrina's life. When she first started brainstorming STEAM ideas, she knew she wanted to develop something to help others with mobility issues get around easier, safer and more confidently. STEP IT UP does just that. It takes the best parts of a knee scooter and the best parts of a crutch and combines the two together. For those with lower leg injuries, knee scooters are often the best choice because they take the weight off of the injured part of the leg, but also allow for a comfortable (and quick) ride from destination to destination. That is, until they reach a set of stairs. Often times, people have to scoot up or down stairs on their butts or, if they're lucky, find an elevator. But STEP IT UP is able to quickly be converted into a crutch with just a few latches, allowing the user to go up or down a set of stairs with ease. Then it can be converted back to a scooter and the user can be off on their way.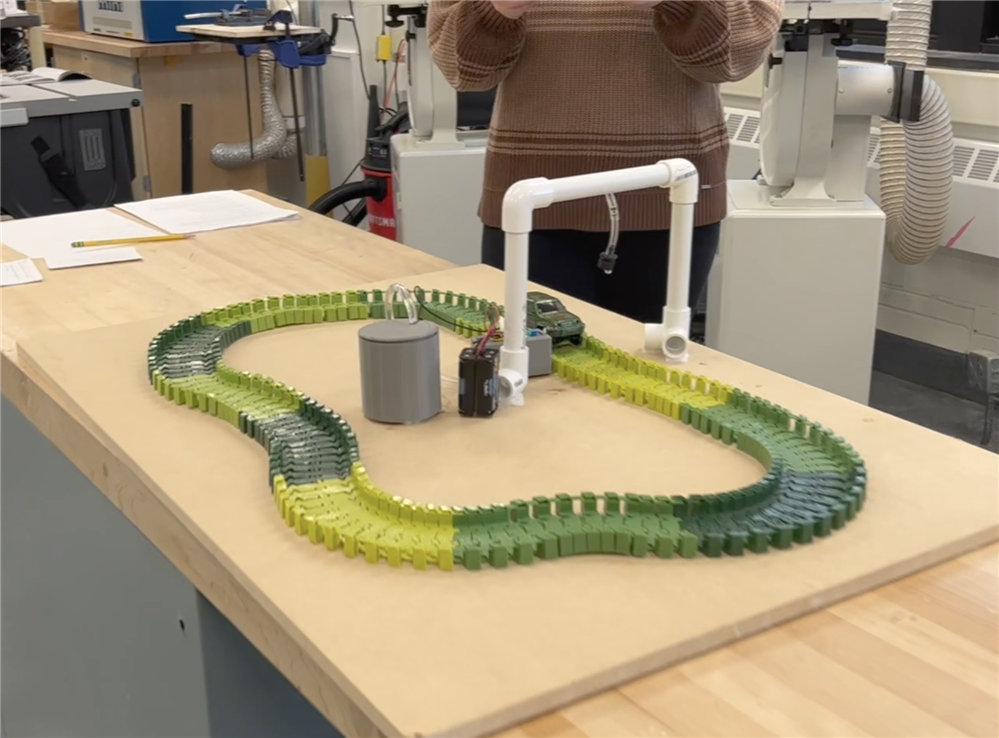 THIRD PLACE!

SHANNON PINIZZOTTO - SANI-RIDES

Check out Jaime's website here: https://spinizzotto89.wixsite.com/website

Shannon is a roller coaster and theme park junkie! When COVID caused many parks to shut down, it disrupted many people's vacations all across the world. These parks and roller coasters bring lots of fun and joy to our lives and Shannon thought: how can we make these parks safer and healthier so that, in the event of another shut down, maybe theme parks could remain open.

Sani-Rides disinfects roller coaster carts after each ride by spraying a liquid disinfectant through pressurized spray nozzles. Sani-Rides is modular and can be designed to fit just about any roller coaster size and shape. Currently, theme parks hire workers to manually spray down roller coaster carts, which is extremely time-consuming. Sani-Rides automates that entire process and once riders exit the ride, an IR sensor senses the carts, then sprays and disinfects them with a quick-drying disinfectant, and is clean and safe for the next round of riders.