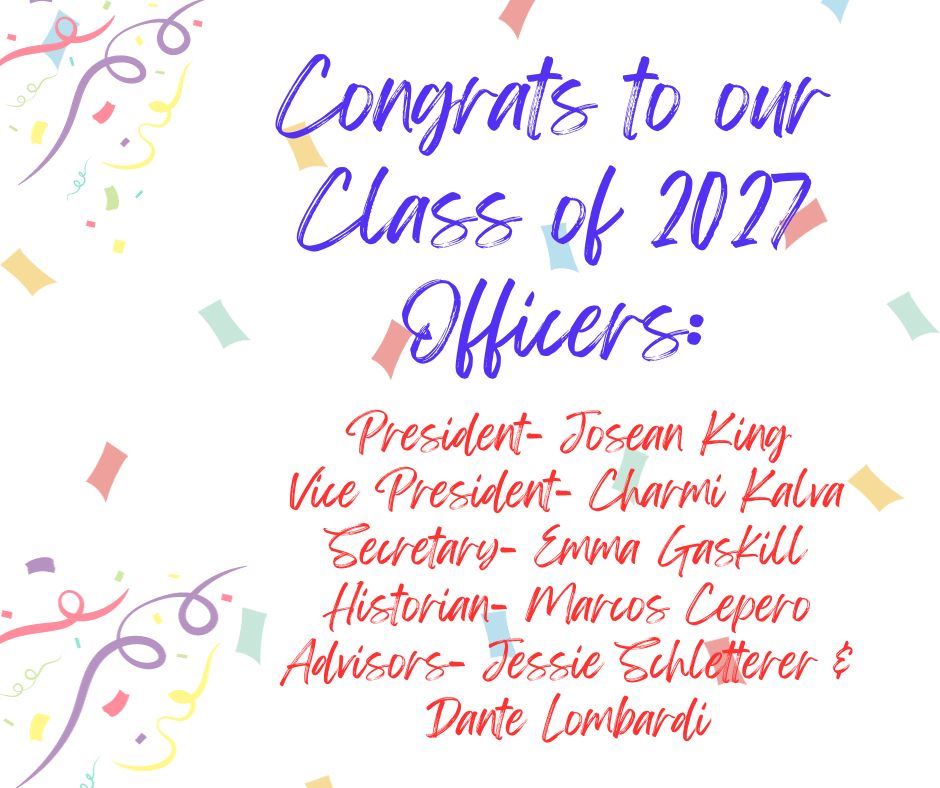 What's Happening Now with the Class of 2027?
Stay connected to the Class of 2027 by joining our class Remind: Class of 2027

Just a reminder that our RaiseRight fundraiser is UNDER WAY! Raise funds for YOURSELF and your future by selling gift cards at cost. Everything you sell comes back to help YOU! Don't miss out on this opportunity. If you have questions please contact Ms. Dempsey or Dr. Smith.

We want to see you lower those senior trip and prom ticket costs so that you don't have to worry about it in the future!