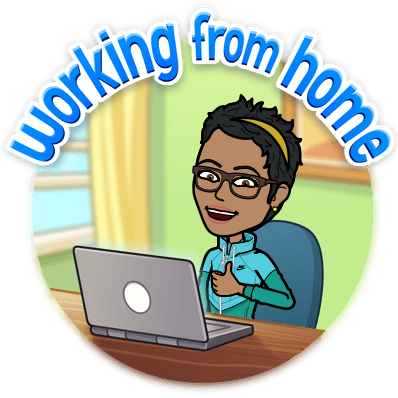 Phone:
Email:
Degrees and Certifications:
McKenzie's Message: The Quarantine Edition for Students

I am lucky. I am lucky to be your Vice-Principal. I am lucky to have YOU as my students. And, despite the craziness that exists in the world right now, I am lucky to be healthy, well and engaged. And, so are you! I have a few reminders for you that will keep you happy, well ane enormously engaged.

1. Be healthy. Use hand sanitizer. Wash your hands. And, don't go out unless you have to. That's what social distancing means. Distance yourself from social things so you don't get sick or get other people sick. To put some pep in your step, TC will be offering a grab and go lunch on Mondays, Wednesdays and Fridays between 10 am and 12 pm at our Main Entrance for students and school- age family members. Don't cheat, you gotta eat!

2. Be well. Despite its new-ness, remote learning is pretty superb. Click HERE to uncover how all of this works; and help your parents and people at home understand it, too. School counselors, case managers and your very cool VP are available should you have questions or concerns that you cannot answer or address. Your question could be about grades or remote learning or school closure. Your questions could also be about a conflict because sometimes you can't social distance yourself from drama... you name it, we're here for it! I'm here at the kitchen table home schooling 4 kids, but I'd love to help you out. PROMISE. You're my peeps. And, if you require tech support, click HERE to find out what to do and where to go!

3. Be engaged. Don't be a slacker... and don't procrastinate! What you do at home does matter! It's important to relax. Have a snack. And, watch the news. But, also take the time to improve your grades from the comforts of your couch. Teachers will follow the letter days for posting work: Tuesday, MArch 17th - C Day; Wednesday, March 18th - D day; Thursday, MArch 19th - A Day; and Friday, March 20th - B Day. All instructional materials and assignments will be posted in Google Classroom by 9:00 am each day. You are not required to sign-on at that time; that is simply when you should expect to get access to the material. Generally, no major tests or benchmarks will be administered online (except in some cases). The work you are submitting from home should ready you for assessments when you return to school. Again, you have to particiapte. Self-discipline and the ability to manage your own work independently is a life skill. That's what college people do. Think like a college kid. Each teacher will be available to address questions. Ask them.

In closing, please participate. You must participate. I will be contacting your families if you don't. And, I'm not excited to do that. This is a partnership, you know. Me, them and you... we're on the same team! Even at home, I care that you do well and I consider all of my students to be high achieving humans with unlimited potential. You got this! And, if you need help; holla at me!

Stay well. Stay resilient. And, stay CHARGED UP!

Best regards, Mrs. McKenzie.