Class of 2025

Vice Principal - Ms. Serrano

Secretary - Ms. Bradley

Advisors - Mrs. Reese and Mr. Kozak

NEXT MEETING APRIL 13TH in room E113!!!
Important Contact Email:

Vice Principal: Ms. Inez Serrano

iserrano@bhprsd.org

Vice Principal Secretary: Ms. Holly Bradley

hbradley@bhprsd.org

Advisors: Mrs. Ashlea Reese and Mr. Keith Kozak

areese@bhprsd.org

kkozak@bhprsd.org

Principal: Mrs. Kelly McKenzie

kmckenzie@bhprsd.org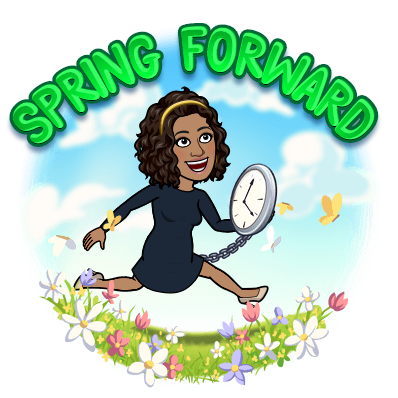 Google Classroom Code: l5bgwjy

Twitter: @TimberCreekHS and @TCreekSports

Instagram: timbercr25K

Remind: Text 997ha9e to number 81010
Welcome to the 2021-2022 School Year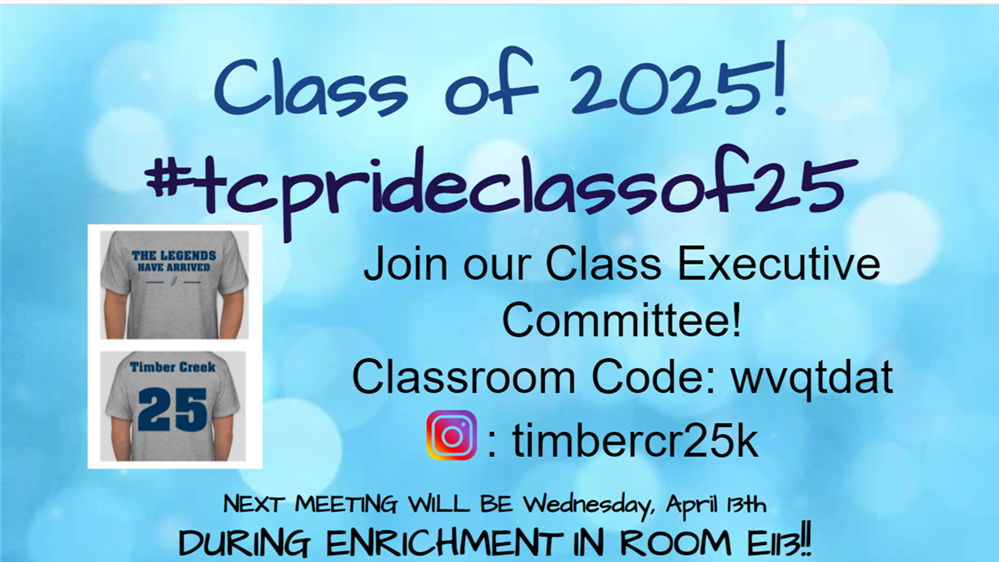 Hello Charger Freshman! My name is Ms. Serrano, and I am thrilled to introduce myself as your class of 2025 Vice Principal! As the newest addition to the Charger Family, I am counting down the days until I can enthusiastically cheer you on at sporting events, show cases, performances, and most importantly, in the classroom!

I have lived in South Jersey for over 25 years and as a teacher, I specialized in high school mathematics education. When you help others, you help yourself and as your Vice Principal I will help you navigate this new journey as Chargers. I along with the adults in the building act as the GPS and all of you are the vehicles to your success. We guide you, but ultimately you move yourself forward.

In high school, you are expected to take on an active role in your experience. You must take pride in your learning, and take authority over your education. This involves completing assignments, studying, getting extra help to support the skills learned in classes, asking questions, and utilizing your resources. This is what accountability looks like and accountability is what I expect from all of you.

You are expected to come to your classes prepared.

Pencils/pens/highlighter

Binder/Notebook

Class resources such as textbooks, reading materials, etc.

Homework

Calculator (if necessary)

A

fully charged

chromebook

Most importantly, the

proper mindset


In order to be accountable for your learning you have to be the best you that you can be. As American author Zig Ziglar states: "Success is the maximum utilization of the ability that you have."

Here at Timber Creek we pride ourselves on providing quality resources to support the growth and success of our students. Please refer to the academics tab on the website to view all of the resources we offer, per department, for social-emotional and academic support.

The best way to enjoy high school is to become active in the school community. We have over 50 activities through sports, clubs, and organizations that you can join.