Be A Smart Cookie... & Learn about SmartPass!

SmartPass is is a digital hall pass solution with a focus on school safety. SmartPass will be used in all 3 high schools and is currently used at our neighboring middle school. It provides administrators the whereabouts of students outside of the classroom and sets parameters for and structures that time.

We will pilot the program in specific classrooms the week of January 23. We plan to implement the program schoolwide on February 6. This platform will digitize our hallway pass systems, expedite restroom use and track pass usage. Simply, students and teachers can create a pass to visit school locations on their school-issued device. More specific information will be communicated to families; and VPs will be meeting with students to introduce its intention and its use at the end of the month.. For more information, click HERE for a brief overview!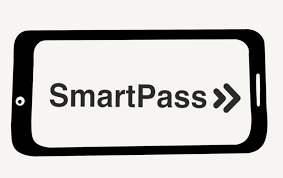 District News & Updates:

As we venture forward into 2023, I wanted to take a moment to provide some health-related information, especially since COVID-19 infections are considered "high" in all regions in New Jersey and influenza infections in Camden County are the highest they have been in 15 years. In an effort to mitigate the spread of viral illnesses, please remember the following:

We are continuing to disinfect high-touch surfaces and classroom spaces on a nightly basis.

The Department of Health is encouraging students and staff to wear masks during this time but is not requiring it.

If you want a COVID-19 vaccination, please visit the Camden County COVID-19 Health Hub. Our schools have free COVID-19 take-home test kits. If you would like to have a COVID-19 test kit, please see the school nurse at your child's school.

If your child is feeling ill, please keep your child home and contact the school to report the reasons for absence.

We thank you for your cooperation and hope everyone remains healthy.-Black Horse Pike Regional School District